Theta Tau Alumni Association            
In this section:
Alumni Association, Chapter Advisors, Regional Chapters, Distinguished Fiji Award Winners, and Golden Eagle Fiji Newsletters

ABOUT THE TECH FIJI ALUMNI ASSOCIATION (TFAA)

WHAT IS TFAA?
TFAA is the acronym for Tech Fiji Alumni Association, an organization made up of all the Graduate Brothers of the Theta Tau Chapter of Phi Gamma Delta at Tennessee Tech University. TFAA was initiated by the TFI Board of Directors with the two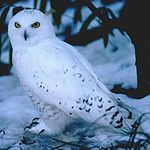 pronged focus of improving the Undergraduate Chapter through Graduate support and advising and fostering the axiom that Pig Gamma Delta is truly "Not for College Days Alone" in our Graduates.
Our hope is to bring the alumni of the Theta Tau Chapter the most information about what is going on with their fellow brothers.  If you have any questions or suggestions, feel free to email the Web Site Administrator.  Enjoy your stay!
Perge!

B
OARD OF CHAPTER ADVISORS

Regional gRADUATE Chapters
The Tech Fiji Alumni Association has helped set up graduate chapters in different regions to bring the alumni located in these areas together more often. So far, we have four chapters set up outside of the Cookeville region, one in Huntsville and one in Knoxville, Nashville and Chattanooga

---

Distinguished Fiji Award
THETA TAU DISTINGUISHED FIJI'S
If Phi Gamma Delta molds leaders, then how does it recognize those that go on to excel in what they do? By awarding the Distinguished Fiji Award to deserving graduate Brothers! Do you know a graduate Brother who truly exemplifies the ideals of Phi Gamma Delta? A Brother who has gone on to "be all that he can be?" Maybe a pledge class member, a big bro or little bro? Nominations for our chapter's 2014 Distinguished Fiji Award are now being solicited. The Theta Tau Chapter policy on this award is:
"The Distinguished Fiji Award will be presented annually at Pig Dinner to no more than five Graduate Brothers who shall be deserving of recognition for their faithful and unselfish service to Phi Gamma Delta or their special contribution to mankind and society at large." Please nominate those men whom you would so honor with our Distinguished Fiji Award.
Below is this special bulletin and nomination form to download.
Nominations must be received by the Award Selection Committee on or before March 1, 2014!